CLICK+DRAG OR SCROLL ︎︎︎
[NOT TO SCALE]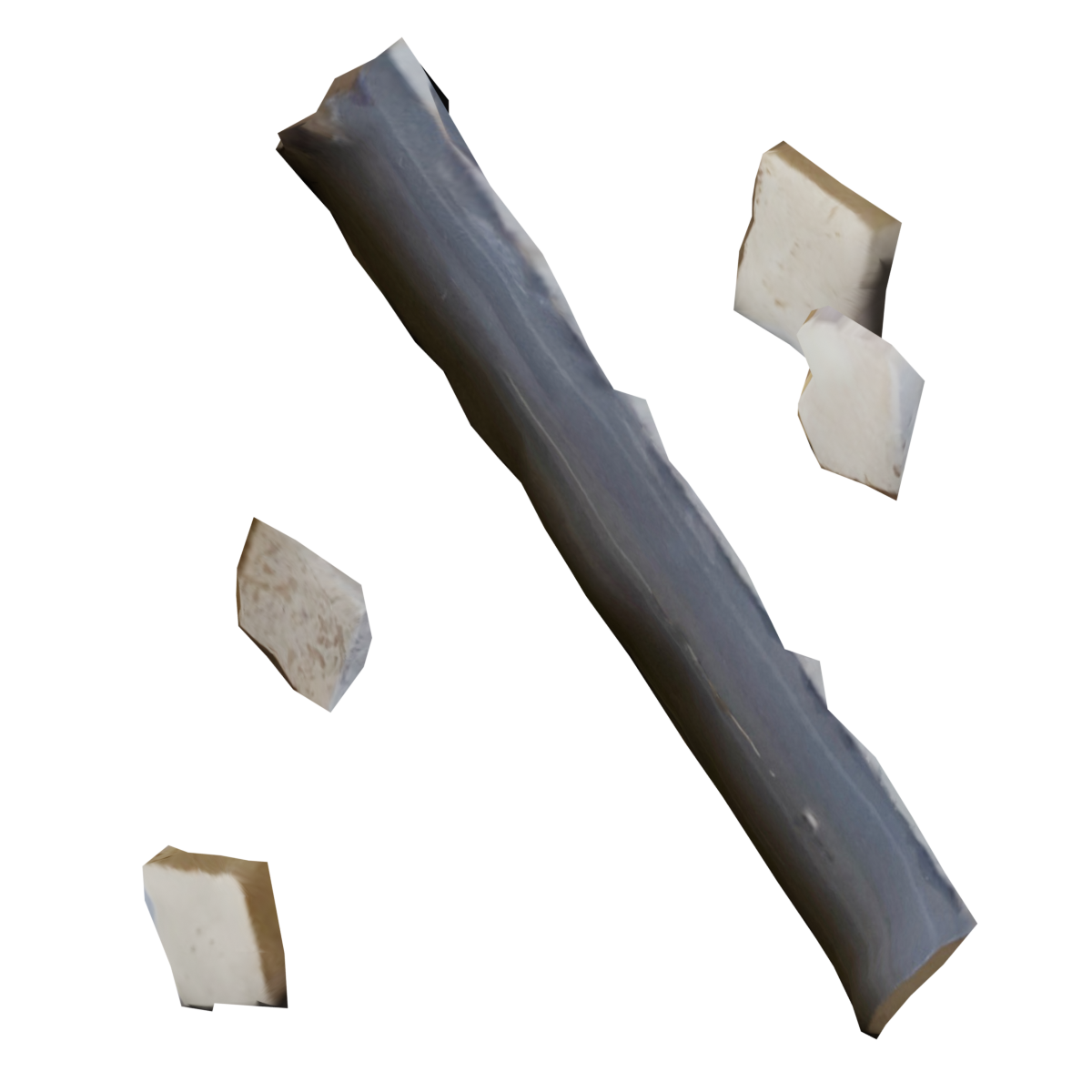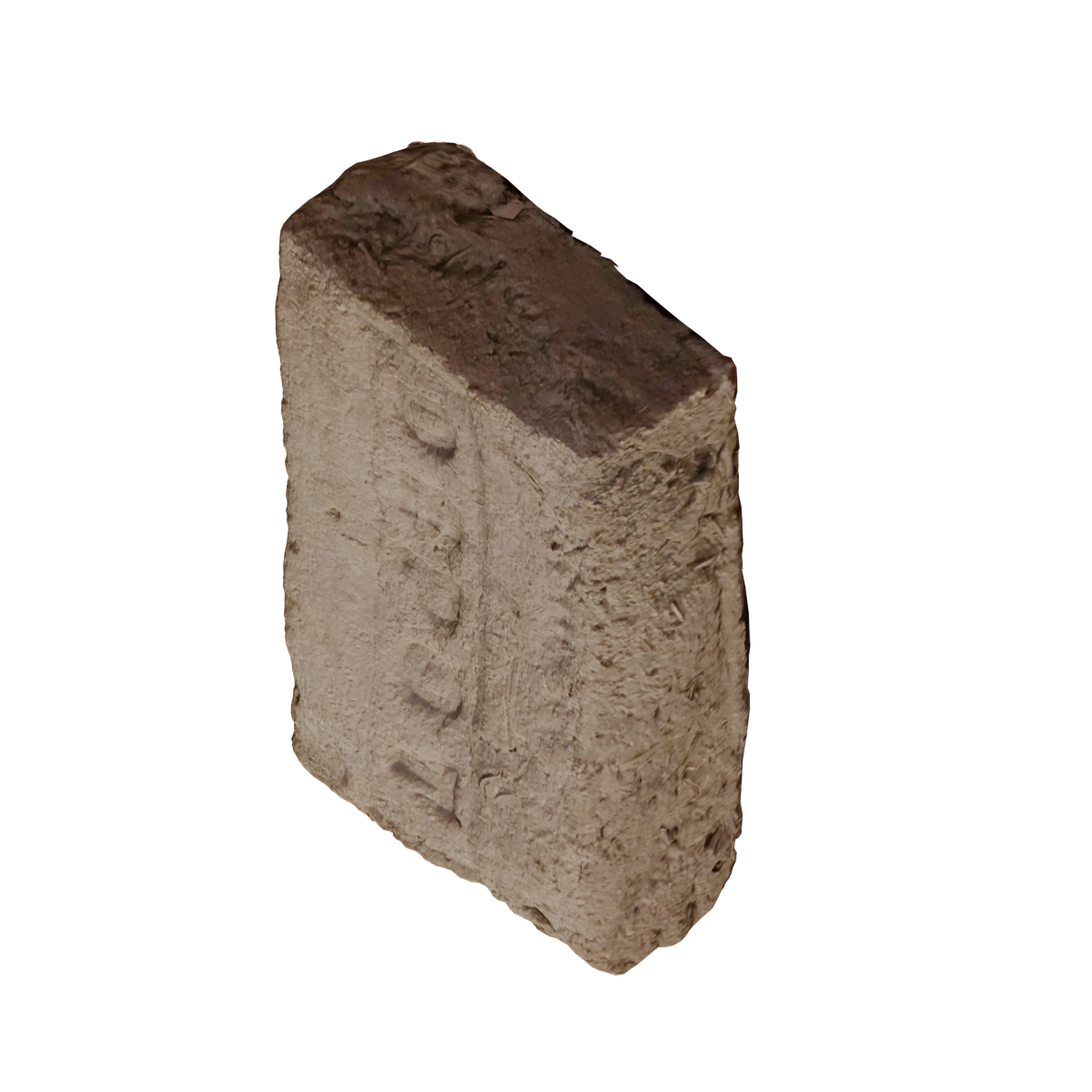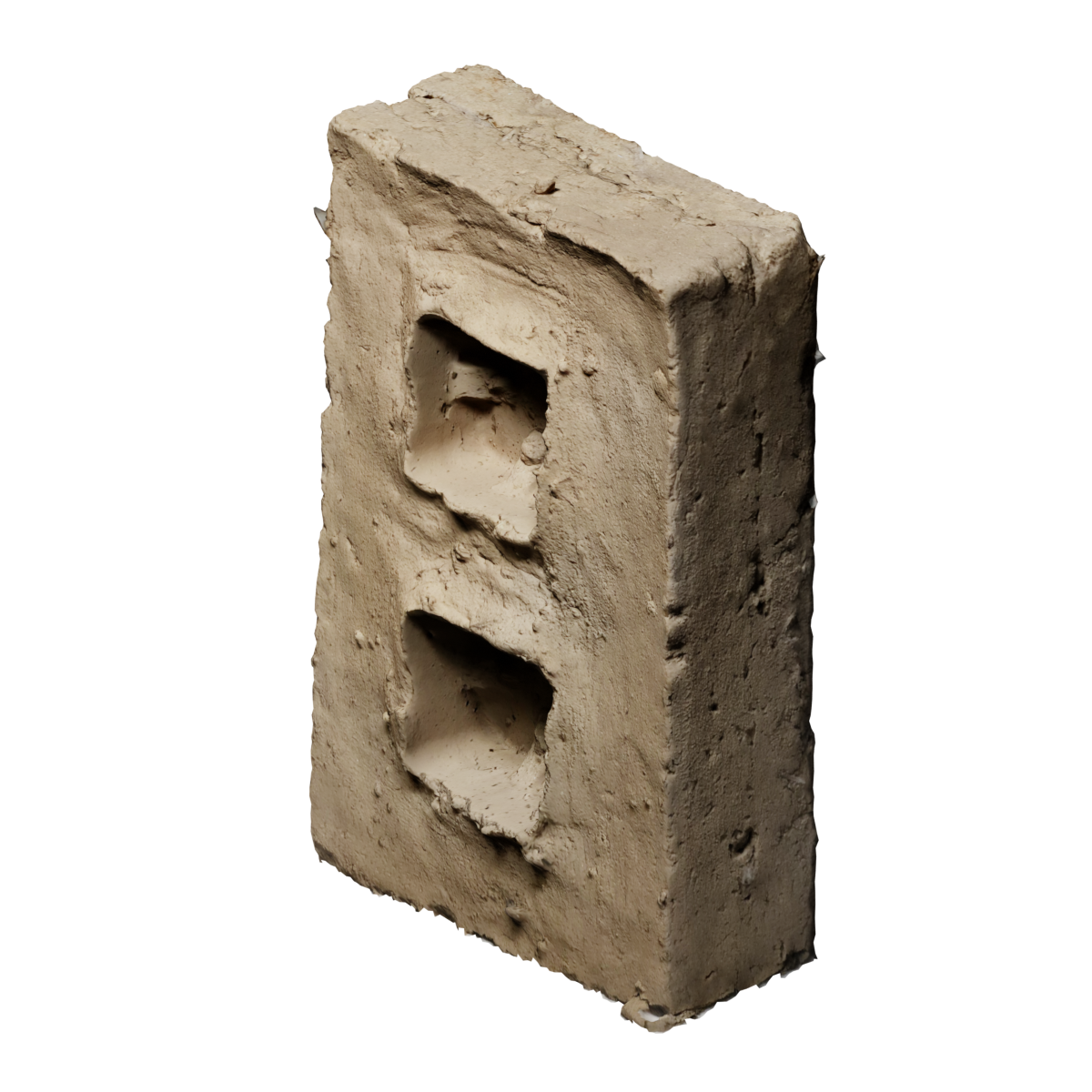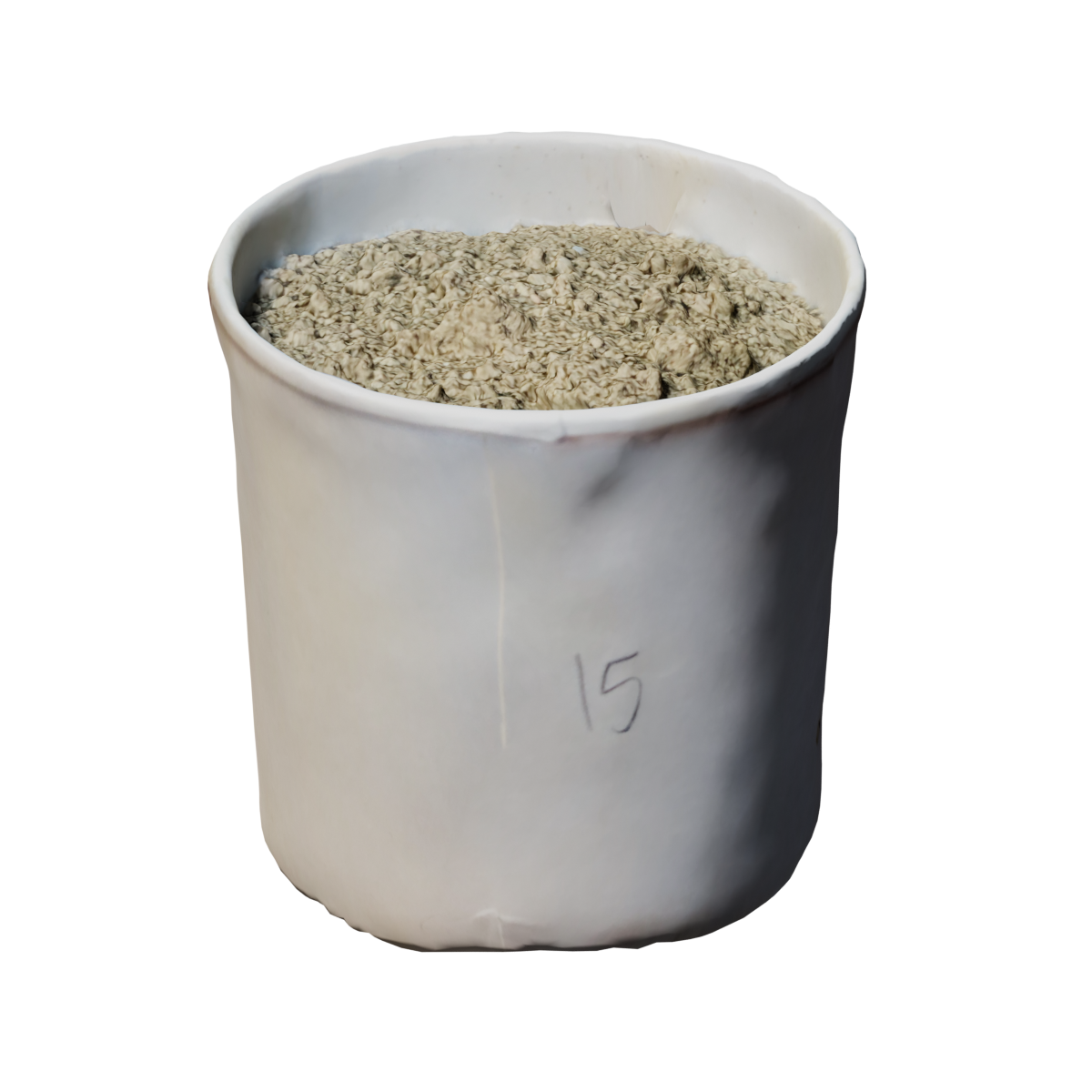 ---
GALLERY PLAN
BEB STOCK-ROOM
At D.E.P.O.T., urban mining and salvage practices become key to the future resource management of architecture's supply chain.
Salvage Site Visits
We trace an active supply chain of reclaimed materials across New England and celebrate the organizational practices of its many knowledgeable suppliers. Drawings and a photographic archive (see monitor on shelf) document our site visits to a scrap metal yard, a municipal soil bank, a donations-based reuse center, a lumber broker, a granite trader / deconstruction practitioner, and a tool-sharing cooperative.
Bays 01—04: Objects & Interfaces
As interested amateurs we, too, begin to map and participate in the non-standardized processes and aesthetics of saving, scanning, prepping, and recomposing scrap as stock. Material artifacts, drawings and animations suggest a number of "gross domestic practices" that might be at play: depaving, growing, scanning + sorting irregular materials, DIY waste work, maintenance & repair.
Project Archive
Back-of-house documentation of D.E.P.O.T. visits, experiments, and discoveries made thoughout the year.
All photos by authors unless noted.
Salvage Film

LINK TO FILM
---
SALVAGE DIRECTORY
GALLERY BAY 01, GALLERY WALL

This map suggests that post-extraction architecture is possible through a supply chain shift toward networks of salvage and material recovery — energetic material economies that already exist. Focusing on the US northeast, GIS datasets pinpoint reuse centers, recycling and scrap processing facilities, deconstruction services, and reclaimed material brokers in the states of New York, Rhode Island, Massachusetts and Connecticut.
---
Data sourced from municipal GIS datasets, in-person visits, Google Maps. For the interactive GIS version of this drawing, see
Webmap
.
---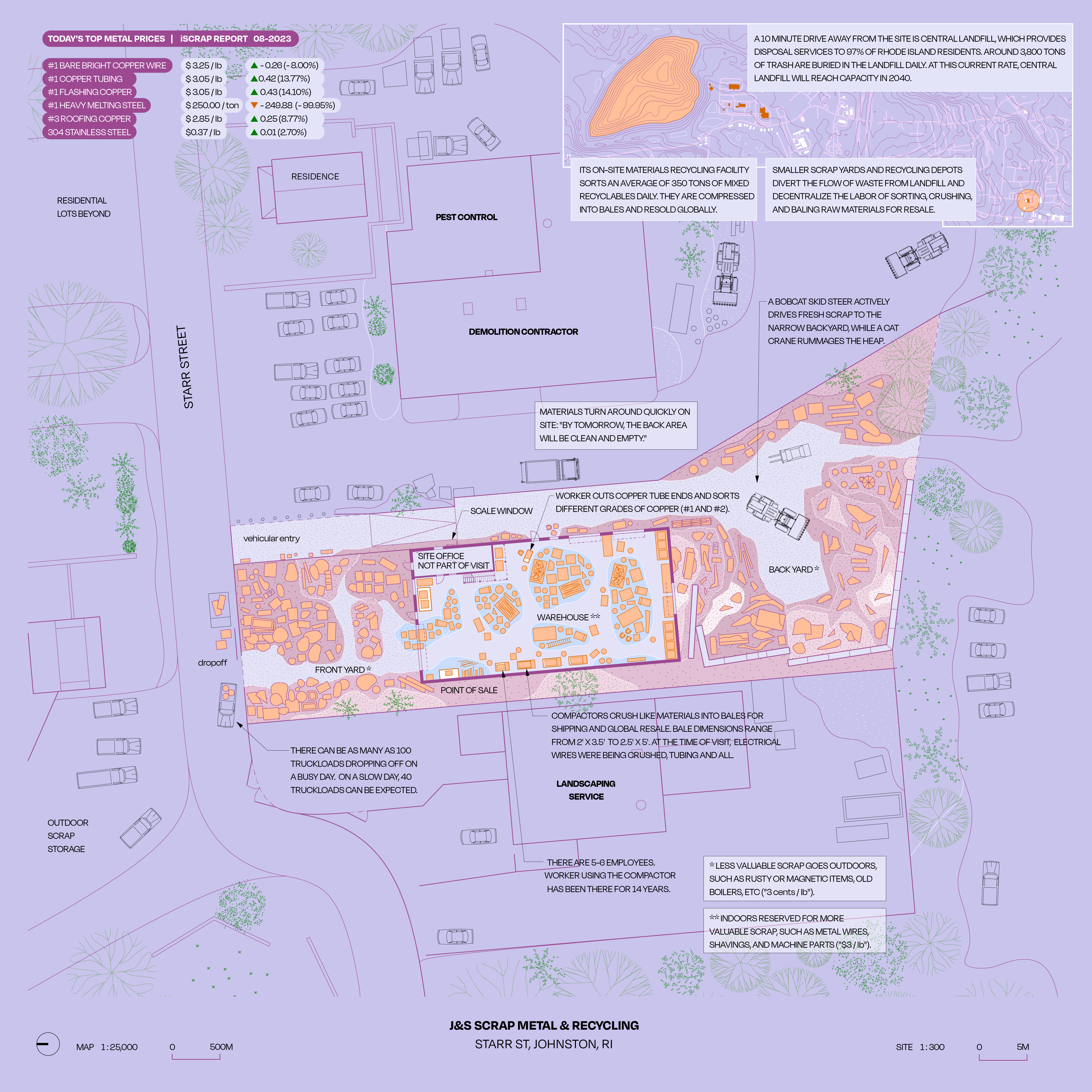 J&S SCRAP METAL & RECYCLING
JOHNSTON, RI
Date of Visit: 2022-12-18, 2023-04-11
Contact: Jeff
Link︎︎︎
---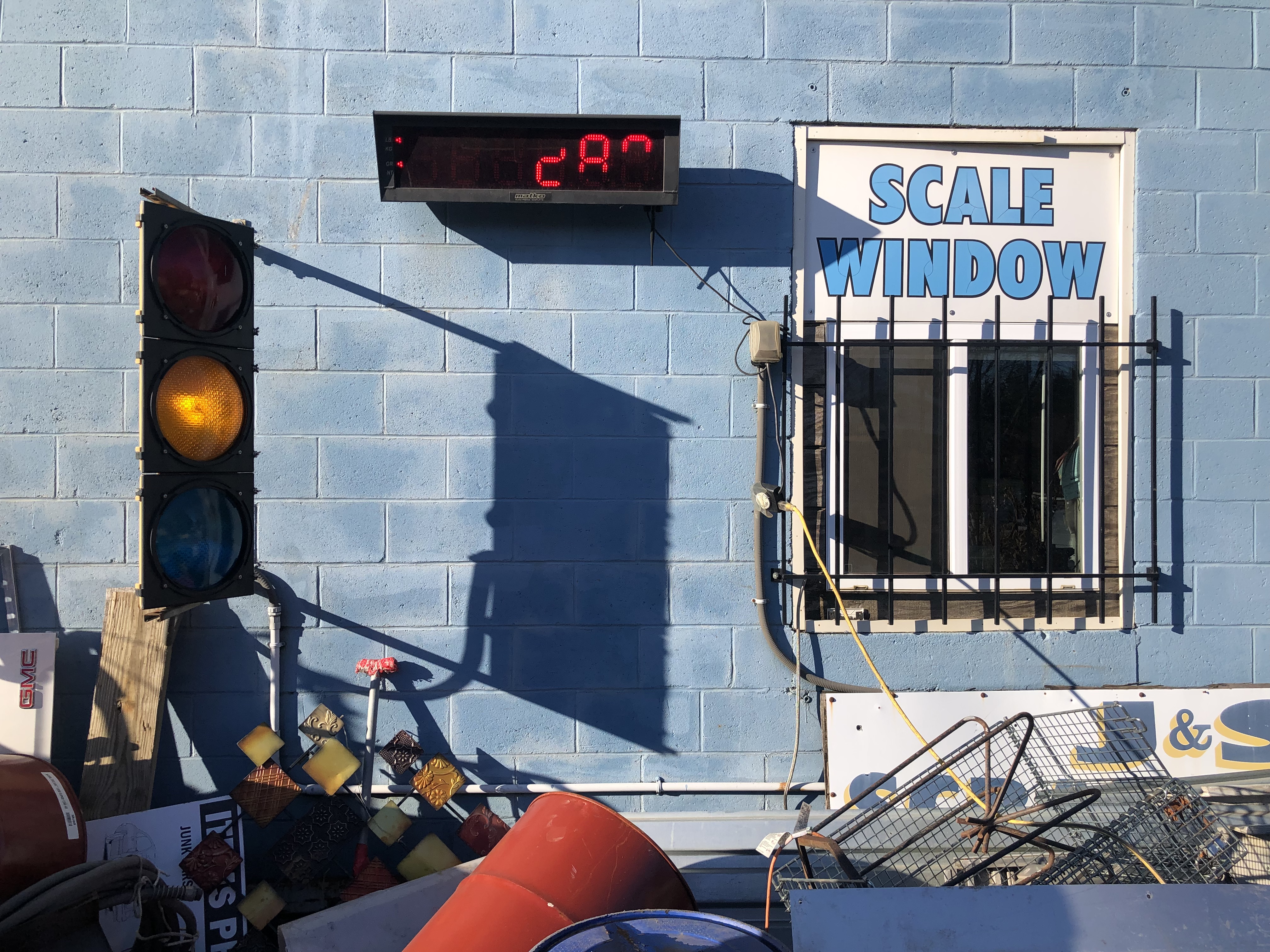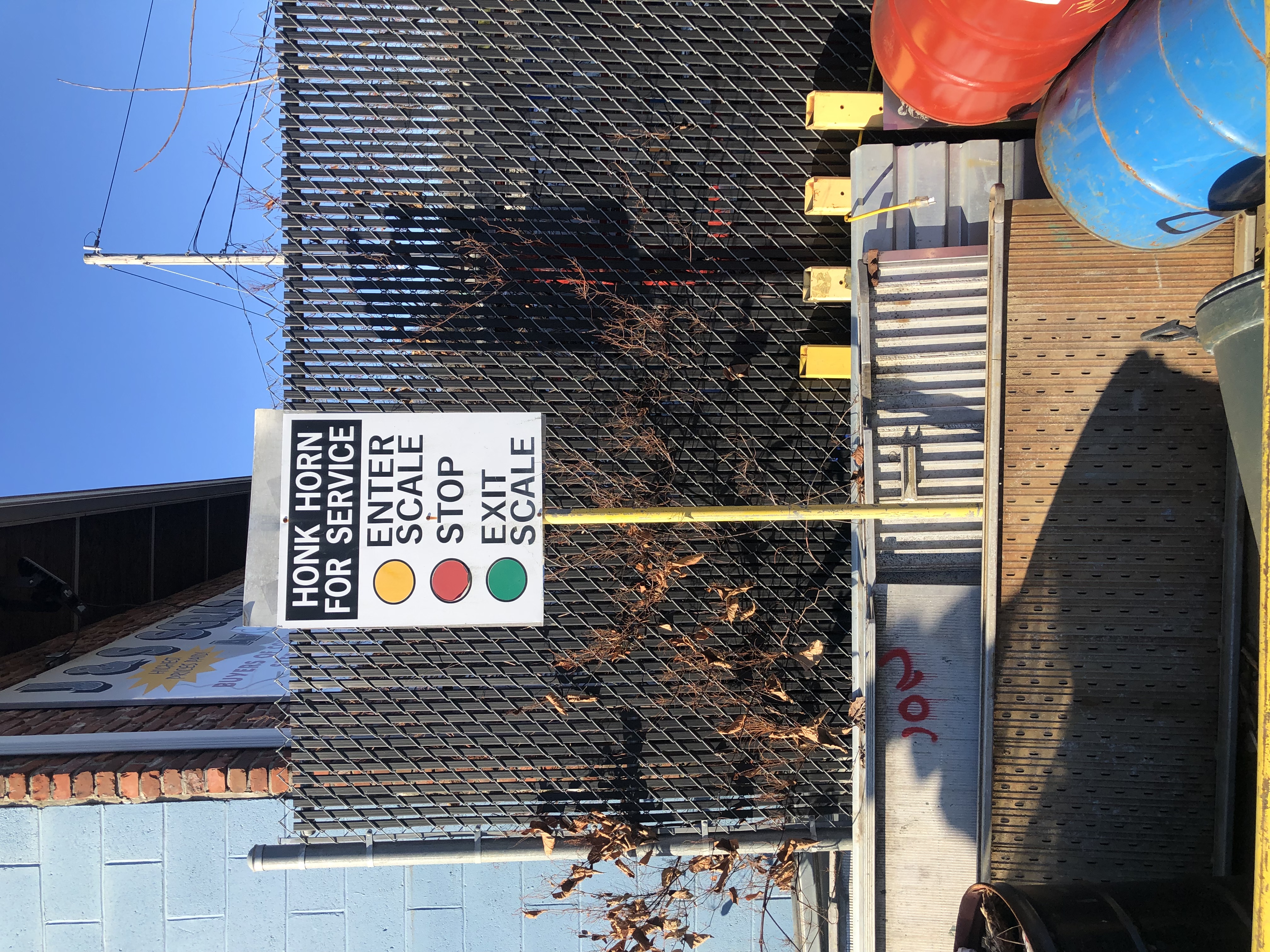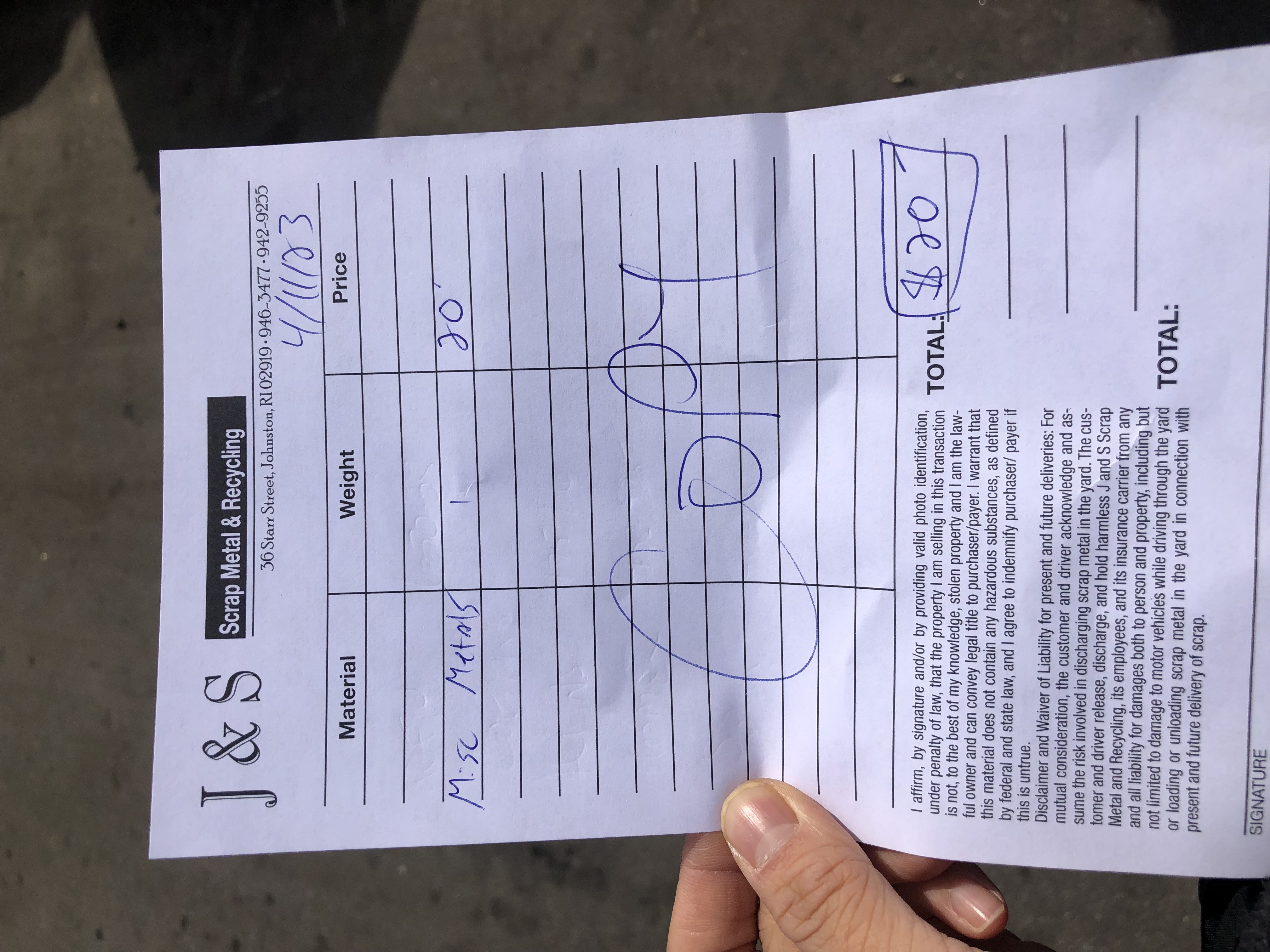 ---